Pivotal CRM Upgrades—
Where Form Meets Function
Tokara provides the full range of Pivotal CRM support and consulting services our clients need. But for clients moving to the Pivotal UX CRM platform, prepare to experience best-in-class functionality alongside a wholly reimagined 'look & feel' that are making it the most powerful CRM in the industry.
Intuitive Interface,
Superior Look & Feel
Created in Visual Studio, everything about the look and feel of Pivotal UX is designed with the user in mind. The interface is intuitive, aesthetically appealing, and truly 'friendly' – engaging users to the point that this application becomes their central workspace. From the streamlined navigation to feature-rich task bars, they immediately have access to everything they need to do their jobs in one centralized, well-organized place.
Leading North American
Pivotal CRM Consultants
When making the leap from old to new, a huge consideration is the impact the change will have on your current technology: What will it take to make a successful upgrade? What will happen to your customizations and integration points? What will the impact on users be?
Our Pivotal CRM consulting team has the answers for you. The head of Tokara's upgrade team has delivered 200+ CRM upgrades over the course of his career, working closely with each customer to understand specific upgrade objectives and create upgrade plans that fit budget and goals. You're in good hands.
Whether you're looking to take advantage of new features offered on the latest platform or to move up from an old software version to stay current with support, it's time to consider how new technology can better deliver the results you need. Our experienced upgrade team will ensure the process is both simple and painless for you.
Like something you see? Share it!
Lower TCO,
Higher Productivity
In the field, we see firsthand that Pivotal UX upgrades involve an exceptionally low total cost of ownership (TCO), while also ensuring clients experience quick and efficient customization, integration, and deployment of solutions that match their current and evolving business needs. Whether they choose to implement one module at a time or the entire suite, they achieve immediate benefits in functionality, usability, and administration that are game-changers for productivity and bottom-line business results.
Rich Feature Set,
Custom-Fit for Users
A Pivotal UX CRM upgrade dramatically raises the bar in 'out-of-the-box' features that fit users like a glove. One such enhancement is its set of dashboards that centralize and intuitively present critical data based on a user's profile, or job function. As just one example, Sales Dashboards provide specific portals displaying critical information in different types of graph types as well as in lists. Another prominent feature enhancement is Territory Management, which now enables organizations to implement complex territory rules in their Pivotal UX CRM system using intuitive and easy-to-understand configuration screens, eliminating the need for coding or customizing territory management rules.
Seamless Integration,
Streamlined Functionality
Just one of the ways a Pivotal UX CRM upgrade focuses on user productivity becomes immediately clear in feature/function enhancements like the seamless integration between Outlook and Pivotal UX. So if your end users spend most of their days in these systems, it's not only easier for them to work in these applications that are now so intuitively and comprehensively integrated, but it also saves them critical time and ensures every piece of relevant data is saved and available everywhere it needs to be.
All the Power of Pivotal UX—
Packaged to Fit in Your Pocket
Fully optimized for mobile users, Pivotal UX brings all the CRM power you rely on directly to your fingertips for true 'anywhere, anytime' access to the data you need. Scroll the images to the right to see for yourself.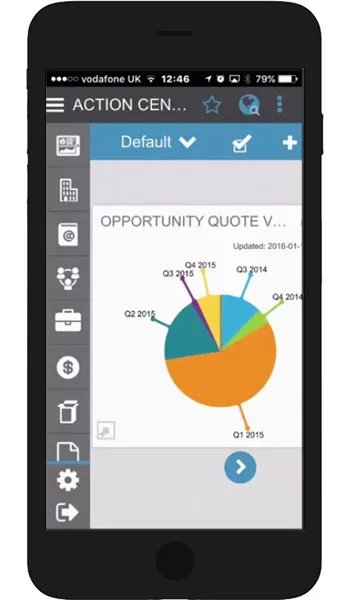 "We were looking for a top-tier professional services partner who was really committed to the long-term relationship, and we couldn't have made a better choice. As they transitioned us from Pivotal CMS to Pivotal PCM, most users didn't even notice a hiccup in performance–and any issues that did emerge were immediately resolved by the Tokara team.

Chief Technology Officer

Global Pharmaceutical Manufacturer
Unsurpassed
CRM Expertise
At Tokara, our consultants have experience with hundreds of CRM projects across a range of industries, from small businesses to Fortune 500 enterprises. Whatever your CRM project might entail, we're certain we have seasoned professionals to guide you to the results you need.

Average Years in
CRM Consulting
Number of CRM
Implementations
Average Years
in Tech Consulting
Tokara's Pivotal CRM Resources & Downloads
(Click any thumbnail to view and access download options.)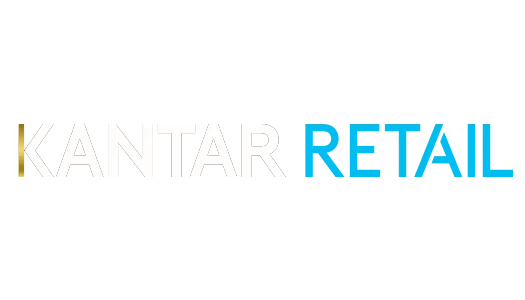 "Our internal development teams worked side-by-side with Tokara's consultants ... which meant our Pivotal CRM upgrade happened faster and with substantially lower cost than would have been the case in a more traditional implementation scenario.

Ginelle Davidson

MIS Director, Kantar Retail