Facilitate Collaboration
across Devices
Your teams are on the go, and that's a good thing. From meeting prospects to closing deals, mobility is key to staying connected and responsive, and a CRM system that keeps up is a necessity. The new Pivotal UX client harnesses the power of Pivotal CRM in a device- and browser-agnostic application, so users can access the system when and how they need it—on desktops, notebooks, smartphones, or tablets—with zero client footprint, ensuring they never miss a beat or an opportunity to connect.
While the benefits to upgrading abound, we at Tokara know that the decision to invest in a new solution takes careful preparation and planning to ensure the integration is successful and the system yields the intended benefits.
To that end, Tokara's Pivotal UX Client Readiness Assessment Services are designed to provide the professional insight and management you need to ensure your system and teams are ready to make the most of this powerful, flexible, mobile-optimized Pivotal upgrade. The end result? A fully optimized solution that maximizes your Pivotal CRM investment for the long term.
Step-by-Step Migration
Migrating your systems to the latest Pivotal platform is a journey, and we're prepared to help you every step of the way. Our Pivotal UX Client Readiness Assessment Services start at the beginning, helping you make the decision and set the timeline for Pivotal CRM UX Client migration.
We call this our "roadmap phase." Our consulting experts will review your current Pivotal platform, making custom adjustments as necessary so it's completely ready for the transition to Pivotal UX, making remedial recommendations, if required. We'll even validate your existing software versions—including hot fixes, service packs, and applications, ensuring every component is ready for Pivotal UX client deployment.
Total Systems Migration
When making the leap from old to new, a huge consideration is the impact the change will have on your current technology: What will it take to make a successful upgrade? What will happen to your customizations and integration points? What will the impact on users be?
Once you're ready to upgrade, we'll help you make the transition, sharing our expert advice and input on Pivotal CRM deployment. Regardless of the version of Pivotal CRM your organization is currently running, our team of experts is ready to spearhead your upgrade to Pivotal UX. We understand some businesses require more consultation than others and can perform a full Pivotal business model analysis on your existing system, providing you cost estimates and professional recommendations for Pivotal UX platform integration.
Comprehensive Lifecycle Support
We know CRM, and we're proud to provide a full array of services that span the entire systems lifecycle. In addition to our Pivotal UX Client Readiness Assessment Service, we also offer:
Pivotal CRM Upgrades

Pivotal CRM Performance Health Checks

Managed Private Cloud Solutions

Remote Application Management Solutions


Pivotal CRM Implementations, Integrations, Customizations, Reporting, Strategy, and Staffing

Pivotal CRM Connections to Salesforce, Marketo, and LivePerson
North America's Top
Pivotal CRM Consultants
Our Pivotal CRM consulting team has the answers for you. The head of Tokara's upgrade team has delivered 200+ CRM upgrades over the course of his career, working closely with each customer to understand specific upgrade objectives and create upgrade plans that fit budget and goals. You're in good hands.
Whether you're looking to take advantage of new features offered on the latest platform or to move up from an old software version to stay current with support, it's time to consider how new technology can better deliver the results you need. Our experienced upgrade team will ensure the process is both simple and painless for you.
Like something you see? Share it!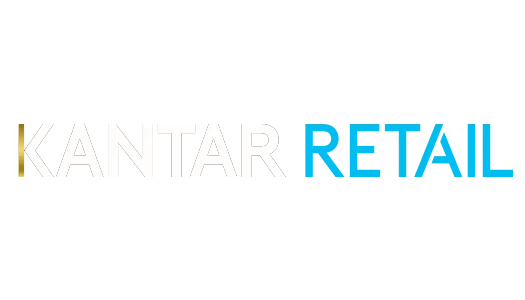 "Our internal development teams worked side-by-side with Tokara's consultants in a 'train-the-trainer'–style setup ... which meant our Pivotal upgrade happened faster and with substantially lower cost than would have been the case in a more traditional implementation scenario.

Ginelle Davidson

MIS Director, Kantar Retail
Unsurpassed
CRM Expertise
At Tokara, our consultants have experience with hundreds of CRM projects across a range of industries, from small businesses to Fortune 500 enterprises. Whatever your CRM project might entail, we're certain we have seasoned professionals to guide you to the results you need.

Average Years in
CRM Consulting
Number of CRM
Implementations
Average Years
in Tech Consulting
Tokara's Pivotal CRM Resources & Downloads
(Click any thumbnail to view and access download options.)