We are Tokara's
consulting team.
Headquartered in the great State of Texas,
we are wranglers of 'people-first' technologies
and trusted advisors to our customers.
From Coast to Coast, we serve customers
from across the United States and Canada to maximize
the most out of their marketing and CRM implementations.
meet the leadership team
SO HERE'S WHAT YOU REALLY NEED TO KNOW ABOUT US.
'People-first' is
more than a mantra.
It's at the core of everything we do, shaping our greatest competitive advantage—
our culture of transparency, relationship, value, and trust.
These attributes define us.
Every one of our consultants and engineers has at least 12 years of CRM experience and 30 successful CRM implementations, but most of us have 15+ years of experience and track records of 50+ implementations. Siteground Update.
Our CRM consulting and engineering teams bring the requisite technical depth and years of industry expertise to deliver the end-to-end, 'people-first' solutions that create business value for each individual client.
Passion for
'People-First'
We use CRM and other 'people-first' technologies to help you build personalized connections with the people you want to reach—bolstering engagement, trust, and long-term value that can't be disrupted.
We don't believe your business should be retro-fitted to match a solution. So whether it's SugarCRM, Salesforce, Pivotal, or Saratoga—our consultants craft the very best solution, just for you.

Before Tokara Solutions, we worked with two consultant organizations to implement a CRM that fit our needs. Unfortunately, neither had the same expertise, dedication, or drive as Tokara Solutions.
Scott Mccammon
Manager of System Development and Implementation
Tokara Homebuilder CRM is a flexible, complete CRM solution allowing us to track the full customer lifecycle all in one app instead of supporting 4 or 5 separate systems!
Ron Frissora
CIO
Tokara Solutions provides us with critical technical and developmental support for our Pivotal implementation at Phoenix Contact. John Hodgson and Steve Benson have been trusted partners since our initial go-live and continue to provide effective and appropriate solutions for our evolving CRM needs.
Bob Tarman
Business Systems Manager
We have used services from Tokara Solutions for years … Which has worked out extremely well to help keep costs down and still maintain a very high level of quality.
Debbie Price
Manager of CRM Applications
Tokara continually offered US CrewChange support to ensure that thissolution was customized to efficientlytrack the projectt needs of current andfuture clients.
Lora Simmons
Director of Business Development
Tokara Solutions has been a pleasure to work with. They are professional, transparent and go over and beyond to be accommodating and attentive to client needs. Tokara Solutions are an A+ example of great client service!
Kelley Barnhardt
V.P. Private Banking Technology
They just 'got' us—they understood where we were, where we wanted to go, and took us there without imposing their own agenda in any way.
Mark Nadler
VP of Corporate Information Technology
What Verity Credit Union appreciates most about working with Tokara is not having to reinvent the wheel or invest in staff time to recreate solutions that Tokara has already crafted and implemented across their customer base. This allows us to dream big!
Brittney Fraser
Project Manager
Massive thanks to the entire Tokara Solutions Team! Having worked closely with their experienced CRM consultants and engineers, this has been the best deployment of Salesforce I have ever had at Viant. Tokara Solutions is a wonderful team to work with! I am looking forward to what is to come!
Amy Harrington
Sr. Director, SFDC Administration & Business Analytics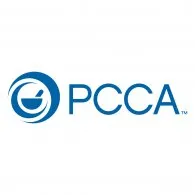 Tokara Solutions has been PCCA's Pivotal CRM consultant, trusted partner and advisor since 2012. Their understanding of Pivotal and our business allows them to map the technology to our constantly evolving business requirements, helping us maximize our investment in Pivotal.
Lee Holman
Director of Information Technology
Average Years in CRM Consulting
Number of CRM Implementations
Our Client Service Rating
Average Years in Tech Consulting